Weekend Activities
You can find us out this weekend at Kroger in Middletown from 11-2 Saturday and at Petsmart in Clarksville from 10-2 Sunday!
Puppy Kisses, Adoptable dogs, FHR merchandise, and you can drop off any donated items!
Stop by and see us!
And don't forget to enroll your Kroger card in the Community Rewards Program! Sign up or log in and choose FHR as your non-profit. Kroger will donate a portion of sales liked to your card to FHR! It's the easiest way to help us save lives!
https://www.kroger.com/account/enrollCommunityRewardsNow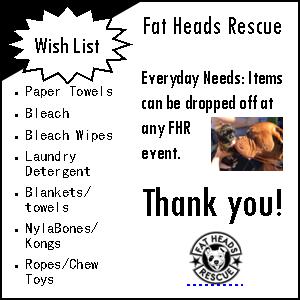 Facebook Feed Like Button