Home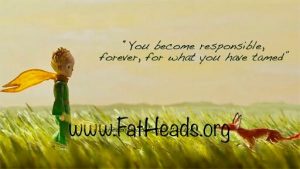 Fat Heads Rescue is a non-profit volunteer dog rescue organization serving areas in Kentucky & Indiana. Our mission is to rescue, rehabilitate, and rehome pit bull type dogs with responsible, educated owners. It is our obligation and desire to rescue, rehabilitate, and adopt out pit bull type dogs in a manner which supports a positive image of pit bulls. We strive for both our dogs and their adoptive owners to serve as ambassadors for the pit bull type breed. To that end, it is our goal to provide all dogs in our foster care with balanced training, with the goal of as many of them as possible becoming prepared for certification as Canine Good Citizens in our care or with their new owners. We strive to educate all adopters about proper balanced training, and encourage them to continue engaging in such training post-adoption.
You become responsible, forever, for what you have tamed.
If you are struggling with your dog, please reach out to a professional dog trainer immediately. We recommend Canine Connection for all your pet dog obedience and behavior needs.
Life with your dog doesn't have to be hard.
---
---
Our adoption fee is $250/puppies $200/adults
All dogs adopted from our program are spayed/neutered, current on vaccinations, microchipped, heartworm tested and on preventative (if old enough), and have 30 days of insurance.