About Us
Fat Heads Rescue was formed in March of 2014.
Our Mission is to protect and advocate for bully breeds in need while building a community of responsible owners that continue to strengthen the positive image of these dogs in loving homes.
Fat Heads Rescue is a purely Volunteer based non-profit organization of dedicated bully breed lovers that have saved well over 1000 dogs since our start in 2014.
You become responsible, forever, for what you have tamed.
Transparency:
2019
Intake : 119
Live Outcome : 111
Deceased (natural causes) : 1
Euthanasia (aggression) : 2
Maintained : 12
Lifesaving Percentage : 94%
2018
Intake : 55
Live Outcome: 49
Deceased (natural causes) : 1
Euthanasia (aggression) : 0
Maintained: 8
Lifesaving Percentage: 99%
2017
Intake : 267
Live Outcome : 246
Deceased (natural causes) : 11
Euthanasia (aggression) : 6
Maintained : 4
Lifesaving Percentage: 92%
Vaccination Clinic : 46
2016
Intake: 257
Live Outcome: 234
Deceased (natural causes) : 10
Euthanasia (aggression): 3
Maintained: 10
Lifesaving Percentage: 95%
2015
Intake: 122
Live Outcome: 118
Maintained: 4
Lifesaving Percentage: 100%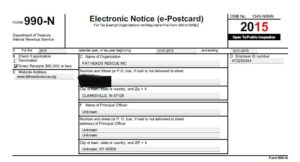 {
"Description": "Domain ownership verification file for Microsoft 365 – place in the website root",
"Domain": "fatheads.org",
"Id": "5eec62f0-6dc9-4c3b-bba2-1a516925eee6"
}