Heel With Us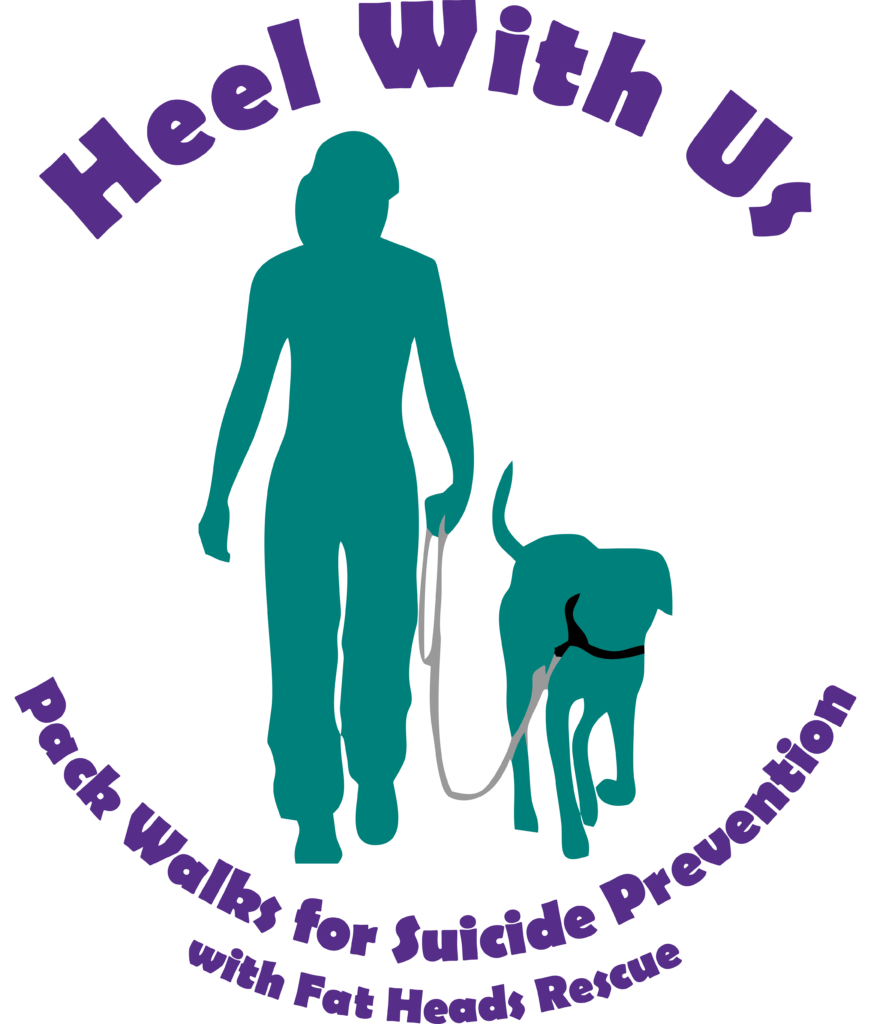 February Dog Walking Challenge
The American Foundation for Suicide Prevention offers this challenge for awareness and fundraising. Walk 50 miles with your dog in the month of February.
Our draw to this cause is multifaceted!
Improve your relationship with your dog
Get moving and improve physical health
Get out and improve mental health
Show support for those struggling and let them know they aren't alone
Structured walks are awesome for dogs
Pack walks are awesome (in general and) for building bonds. Dog to dog and dog to human.
The list just keeps going!
Join us in our pledge to walk 50 miles with your dog in February! There are multiple ways you can show your support.
We will be hosting a Pack Walk on February 27 @ 2pm.
We will meet up at Mid City Mall. The pack leaves at 2 so come a little early to get ready! This will complete the 50 miles for the month (we will do a 3 mile walk)!
To keep this momentum going after February, we plan to host monthly pack walks and we have launched Heel With Us merchandise in our store at fatheads.org/shop.
Proceeds from these items will be donated to AFSP.
Below you will find links for the AFSP Challenge, Fundraising, and info. We hope you come out and Heel With Us.
"Just because no one else can heal or do your inner work for you doesn't mean you can, should, or need to do it alone." — Lisa
Oliverahttps://givepanel.me/fb/vxXpkGiS
https://www.facebook.com/groups/612425583399987/
https://www.fatheads.org/heel/
https://www.fatheads.org/shop/#!/
#heelwithus#stopsuicide#AFSPadvocacy#packwalk#walkyourdog
Shop here for Heel With Us merchandise!
February 27, 2022 @ 2pm
We will meet at Mid City Mall. The pack will walk down Bardstown Rd. to Tyler Park and return to Mid City Mall via Baxter Ave. We will spend a little time in the park walking trails and using their dog agility equipment.